Hi!
Hey and welcome to my Bam Margera's site I made it all by my self with help of the internet only. My name is Shellsea, Im 16 and I'm from Puerto Rico, its a little island dont know then make some research on it. But enoght about me lets talk about the one the only Bam Marger, 1st of all his hot and 2nd of all he is the best. Here you can know more about him and his show life and a little about his private life. So take care, all of you. Little Jerks!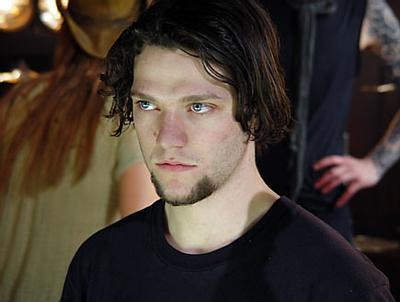 Time To Viva La Bam on MTV:
Date Time
Fri 09/24 10:00 PM

Sat 09/25 12:00 AM

Sat 09/25 12:30 AM

Sun 09/26 5:00 AM

Sun 09/26 5:30 AM

Mon 09/27 1:00 AM

Mon 09/27 1:30 AM

Fri 10/01 2:00 AM

Fri 10/01 2:30 AM

Fri 10/01 3:00 AM

Fri 10/01 3:30 AM

Sun 10/03 10:00 PM

Sun 10/03 10:30 PM
This is him, this is Bam Margera!!!!!
Chek out a other hot guy. His Randy Orton, a WWE Wrestler and a hot, hot guy!! When you clik on the picture is goin to ake you to the fan listing. The real site is; http://www.randy-orton.com visit it two!!
Conclusion!

Well this is my conclusion for now: Hope you like this new and improved Bam's site. I hope i did not ruin bam's reputation (douthfull). So if you liked my site or dint just sigh my guess book or else!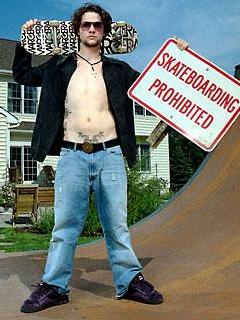 ''Skateboarding Prohibited''?!?!?! FUCK IT!!!!!